Winterbreeze Main Library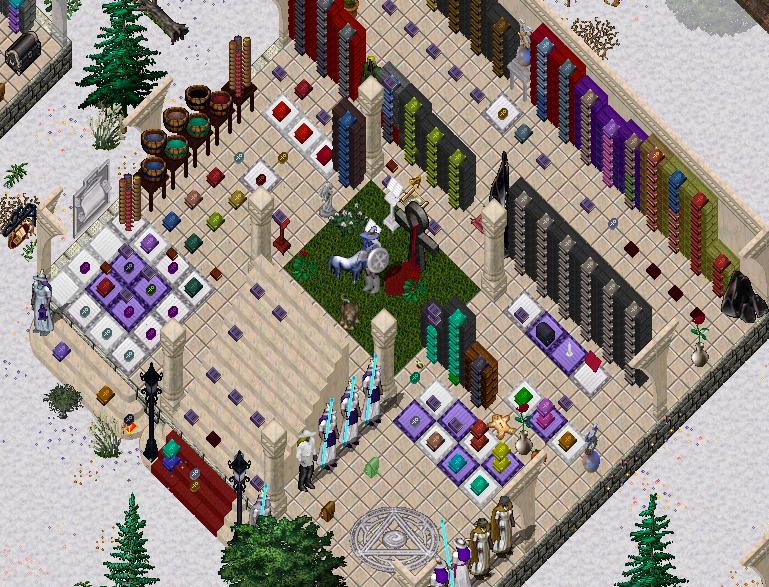 The Main Library is located right in front of the Yew Sheep pen.
There are also several Stable Masters inside the Sheep pen for accsess to your pets.
It offers many services free to use for everyone:
Ankh to ressurect
Good Luck Statue
Ancestral Gravestone
Arcane Circle
Full set of Dye Tubs with dyes
Lockpick traning Station
Detect Hidden training Station
Sherry the Mouse Towncrier
Board game Room
House teleporters to Goodmans Rune Library & the Lore Museum
Crystal Portal
Mailbox
Winterbreeze also has a huge Selection of Runebooks & Guides:
City Runes for Trammel, Felucca, Malas, Tokuno and Ter Mur
Dungeon Runes for Trammel, Felucca, Malas, Tokuno and Ter Mur
Treassure Map Runes for Trammel and Felucca
Unique Places for Trammel, Felucca, Malas and Tokuno
Historic Locations of Atlantic
Monster and Animal Runebook Set
Skill Gain Runebooks
Semi Rare and Daily Rare Spawn Location Runebooks
The Library is added to and updated frequently, so check back often.
Winterbreeze Quest Library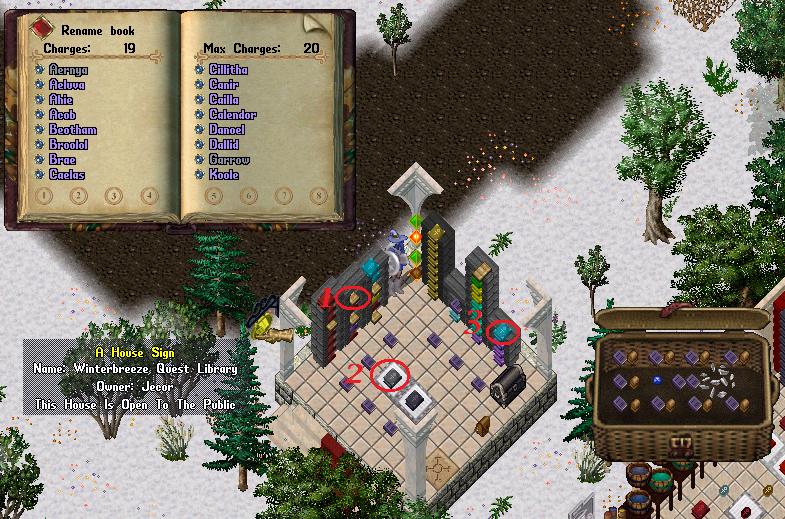 The Quest Library is located to the left of the Main Building and features all of the current Quest Runes.
Baskets with Guidebooks and Hints to lead you through the Quests
Current Events and Quests running on the Atlantic Shard
Quest Rune Books to guide you through the Quests step by step

Runebooks :
Legacy Quests:
The Ant Quests Trammel
The Ant Quests Felucca
The Collector's Quest
The Golden Skull Quest
The Hag Quest Trammel
The Hag Quest Felucca
Virtue Quests:
The Humility Cloak Quest
The 8 Virtue Quests
Heartwood Quests:
Crafting Quests
Sachel and Strongbox Quests
Dungeon Quests
Mondains Legady Quests:
Human Heritage Quest Trammel
Human Heritage Quest Felucca
Elven Heritage Quest Trammel
Elven Heritage Quest Felucca
Museum, Library & Zoo Collection Roints Trammel
Museum, Library & Zoo Collection Points Felucca
Library Quest
Dungeon Quests
New Haven Quests:
Accelerated Skill Gain Quests
New player Quests
Sachel Quests
Current Event Quests
Winterbreeze School of Arts and Crafts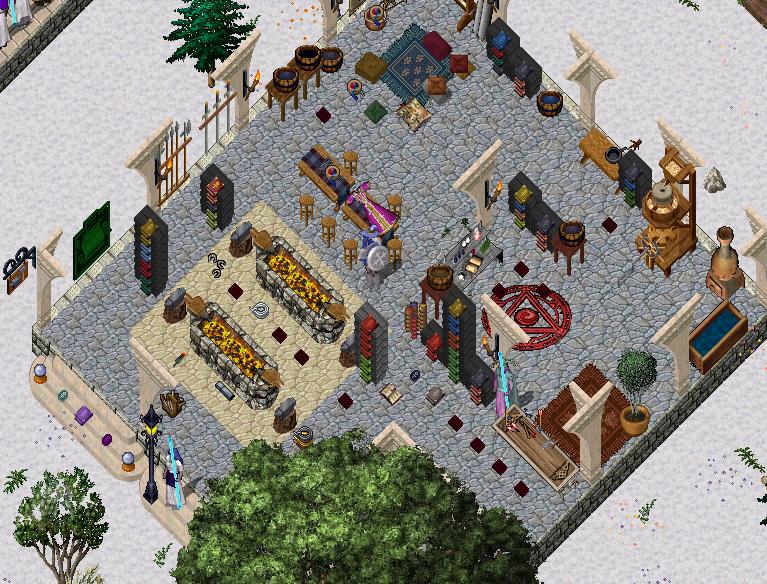 The School of Arts and Crafts is located to the right of the Main Library.
It provides the Crafters with all the essentials:
Runes for recource Gathering
Guides to work your Crafting Skill
Public Dye Tubs
Public forges, Anvils, Looms, Spinning wheels, Flowermills, Ovens and a Soulforge
Winterbreeze is proud to present:
Trammel & Felucca Mining Caves
Recource Shopping Runes
Trammel & Felucca High Yield Ore Spawns
Felucca Forges
Safe Lumberjacking Runes
Trammel High Yield Wood Runes
Sand Mining Runes
Crafter Necesseties Runebooks
Leather Spawn Runes
Harvest Runes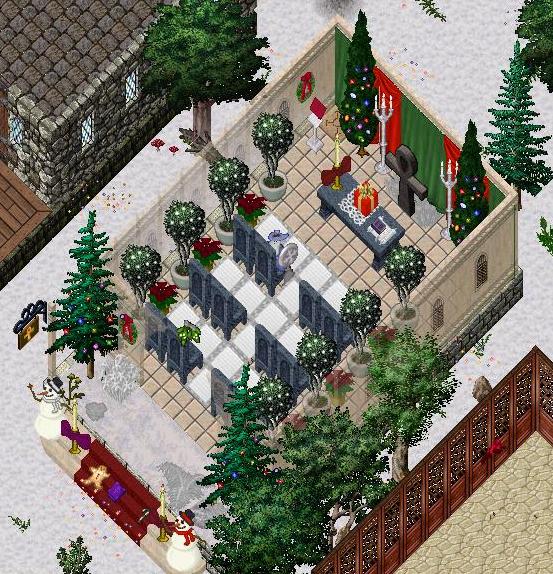 The Chapel is located behind the 3 Libraries and open to everyone.
Decorations vary with seasons